Hello friends! This week is a busy one in the yellow brick house! We're counting down the days until the big guy in the red suit visits our house! I am doing last minute scramble shopping
(kids are finished + wrapped but daddy...heck no!)
+ have a few things that I'm working on
craft wise
as gifts that I'm beginning to panic won't be finished! Still, we're enjoying the hustle + bustle + everyone here definitely has the Christmas spirit!!! The kiddos are on their last week of school + we're watching holiday favourites at night like
Frosty the Snowman, Charlie Brown Christmas + A Chipmunk Christmas
. Daddy even took the kiddos to see
Arthur Christmas
at the theatre on Sunday + it's
really
good
(according to said husband!)
Our Elf on the Shelf is a ha-uggggge hit this year! The kids love running downstairs in the morning to see what mischief he's been up to overnight. He isn't necessarily doing his job of keeping everyone nice
(read: Rugrat)
but they really love him + I've been having fun finding
ideas on the internet
fun things for him to do! Here's what he's been up to lately: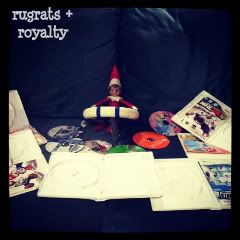 Getting into the Wii games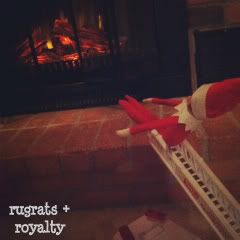 Using the Rugrat's fire engine to go put out a fire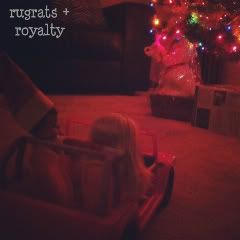 Taking Barbie out to see the Christmas lights [hope Ken doesn't mind!]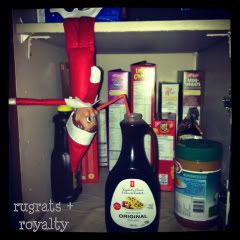 Getting into the pantry for a sugar high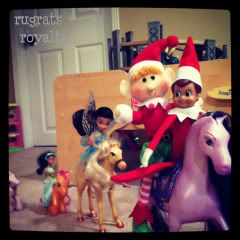 Leading a cavalcade of horseback riders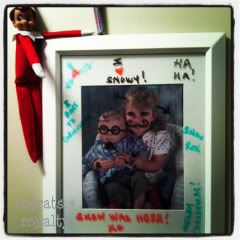 Defacing a picture of the kiddos
I'm hoping that our Snowy will provide inspiration for your Elf should you run out of ideas!
Here are a few more things we've been up to: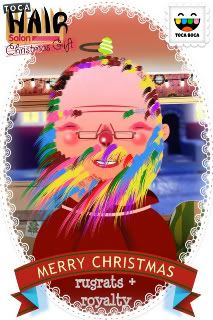 Having fun with the Toca Boca Christmas Hair Salon App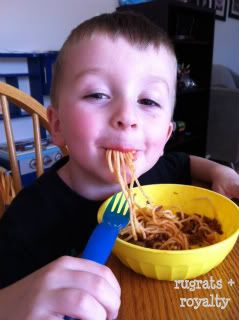 Enjoying spaghetti for lunch
I'll be back tomorrow to show you the homemade gifts that I made for the teachers...a little late for you to do this year but something to keep in mind for the end of the school year perhaps?!?
I participate in the link parties found
HERE