Hi friends! How was your weekend? Are you getting into the holiday spirit? We're deep in Christmas spirit here + loving every minute of it! I'm so
excited
to be done shopping!
(Well, *almost* done!)
I'm not sure if it's because we scaled down the
ginormous pile of gifts
overspending but I seem to be enjoying the holidays this year much more than before. We've had a fabulous weekend! Here are some glimpses of the last couple of days: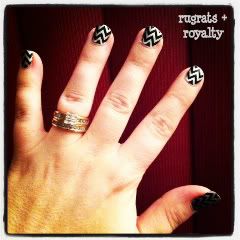 I tried the new stick on nail polish + love it! So easy + cute...loving this Chevron pattern! Note to self: must get in for manicure to fix horrible cuticles.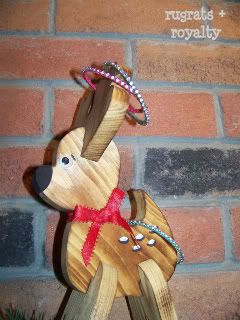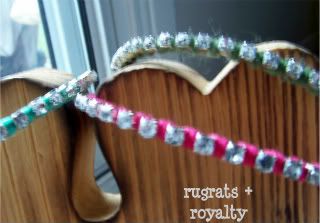 Aren't these super easy rhinestone bangles simply stunning? I can't wait to give them for Christmas!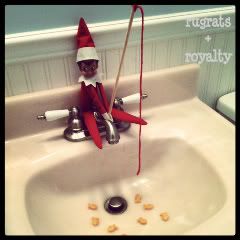 Our elf, Snowy, was a little late in showing up this year but he's certainly making up for lost time with his shenanigans!
Sneaking in some car play between shifts at soccer. Next week is our last for the season.
Other high points:
Wrestling into a fit of giggles with the Rugrat, a lovely long soak in a warm bath + starting a new tradition with the Princess (more on that later!)
I hope that your weekend was as fabulous as mine friends!
I participate in the link parties found
HERE