Thanks to one of my most favourite bloggers,
Thrifty Decor Chick
, I have become re-enamoured with antiques & bargain shopping! Yahoo!
Here are a few of my recent finds:
This sweet little birdie will be spray painted a gorgeous glossy white & will be placed *somewhere* in my house...just need to find the perfect spot! Will show you the re-do once complete!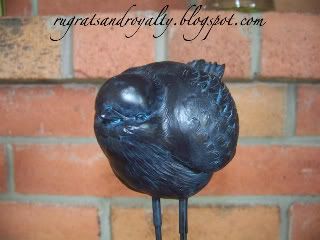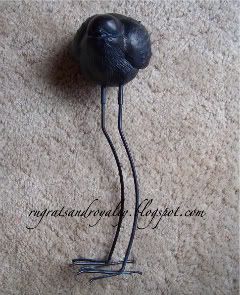 I am going to be re-doing the Princess' room in a black/white/pink motif & picked this beauty (that I'm going to use as a shelf) for only $2!!! Did you hear that? *Two* bucks! Awesome!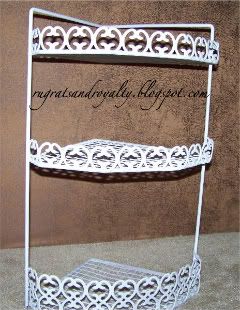 And this sweet little jar caught my eye and after a quick clean, it's perfect for our Q-Tips! And, savvy little shopper that I am, scored it for $2! Another steal! Woohoo!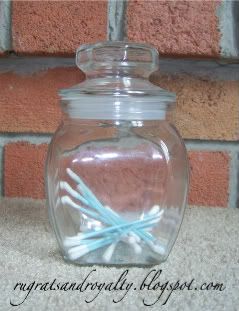 For those of you that live under a rock (tee hee!), Halloween is quickly approaching & is one of our favourite holidays! Stay tuned for some super cute Halloween crafts coming soon!
P.S. And check out Thrifty Decor Chick...she's awesome!